ABOUT US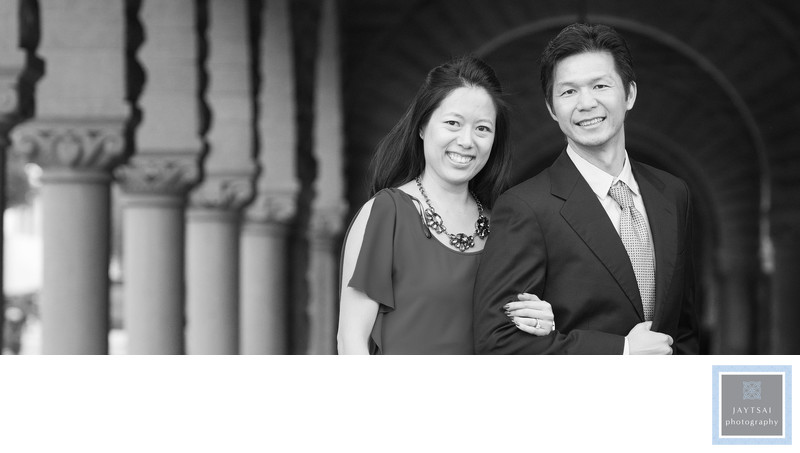 My name is Jay and I'm going to let you in on a little secret. I enjoy people-watching. I delight in discovering and capturing what others might miss in our busy world: the toddler's enchanted smile as he watches birds take flight, the groom's proud smile as his bride walks down the aisle, or the shared gaze of soul mates married for 50 years as they walk arm in arm. There are so many moments that overflow with words unsaid and gestures unseen. So many stories, untold and forgotten. That is why I became a photographer. Through pictures, I capture precious moments in people's lives - their love and their joy, in its purest form, untouched by our other senses - so we can relive and retell those stories again and again.
My wife Peggy and I are a wedding photography team, serving the San Francisco and San Jose Bay Area. We are known for our diverse portfolio that ranges from timeless to glam-couture wedding and portrait photography. I have a talent for finding the perfect spot and pose for that breath-taking timeless portrait. I am also known for my glam-couture, fashion magazine worthy photographs. Peggy has a knack for capturing the heartfelt, natural moments, the pictures that you will hold dear for a lifetime. Her documentary style of photography allows her to chronicle the candid moments that pass so quickly, they're often missed by the bride and groom. Together as a team, our creativity, attention to detail, and passion for documenting your love story will make your day unforgettable.

We are located in the lovely Bay Area, working venues all over San Francisco, San Jose, Napa, Sonoma, Monterey, Carmel, Oakland, Berkeley, Marin, Burlingame, Hillsborough, San Mateo, Half Moon Bay, Santa Cruz, Menlo Park, Palo Alto, Mountain View, Santa Clara, Campbell, Saratoga, Los Gatos, Fremont, Livermore, Pleasanton, San Leandro, Hayward, Vallejo, Santa Rosa, and Yountville. We have also traveled to Los Angeles, New York, Hawaii, and Jamaica for destination weddings and portraits. Since opening our studio, we have photographed hundreds of weddings in the Bay Area. However, we are not the type to create the same shots over and over again. As an avid biker, I am constantly going off the beaten path to explore for new natural backdrops. We strive to create something different each of our discerning San Francisco Bay Area brides and grooms. We understand the intricacies of working here. Whether it is battling crushing Bay Area traffic or navigating around the throngs of tourists at the Palace of Fine Arts or Union Square, I promise to document your San Francisco Bay Area wedding, engagement, and pre-wedding sessions with skill and finesse.